Submitted by
Alli
on Thu, 07/30/2020 - 09:08
EdTech Tip Sheet: July 2020 | Vol 2 | Issue 01
*|MC_PREVIEW_TEXT|*
FASE's EdTech Tip Sheet

Compiled for the Faculty of Applied Science and Engineering Community, straight from the Education Technology Office, and sharing everything you should know about education technology news, events, & support.
Meet the EdTech Interns!
Need some help with the more mechanical aspects of building your course? Or maybe you have a great idea and would like some feedback from a student perspective. The EdTech student interns can help you with building Quercus course elements, editing video content, testing your set up for live sessions, or anything else where an extra set of hands (or eyes) would be helpful.
Note: Project requests received after this August 07, 2020 will be scheduled as resources allow.
Prof. Ramsay recently shared his technical setup (see the

breakdown piece by piece

) during his webinar, "

OneNote, two note, red note, blue note: Using OneNote for remote lectures

" (you will need to login via your O365 account to view the recording). As Prof. Ramsay says, "This is a little video that I put together to share with some colleagues a description of the video recording set-up that I have moved home, from my office. My videos are certainly not perfect, and I'm far from a video expert, but some people were curious, so here it is!"
Curious about your colleagues' adaption to online strategies?
We've got you covered both with examples and webinars! If you missed the live webinar sessions of the Lessons Learned EdTech webinar series, you can review the content and watch the recording of each session by selecting on the session image cards below. (If you have something you'd like to share on our examples page, we'd love to share it!)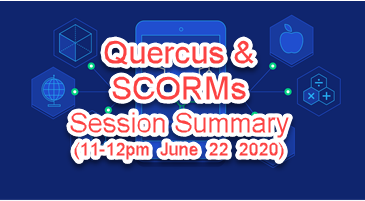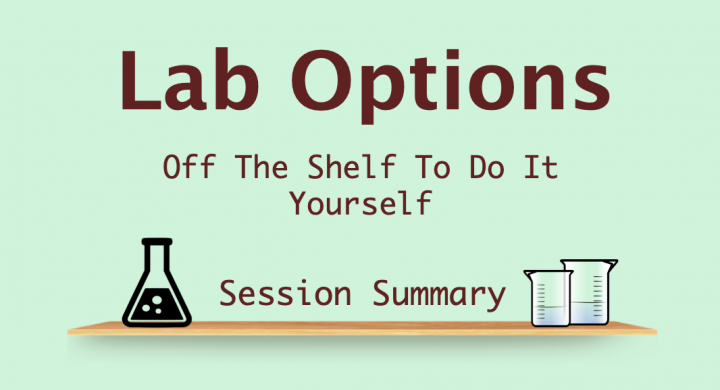 We've also been attending sessions from groups across Canada (like E-CORE's sessions - some are upcoming!) and internationally and have provided summaries from those sessions as well (and recordings, if available). You can see summaries of previous events in our EdTech Event summaries.
This week's top EdTech questions:
Visit the EdTech Office's self-directed guides:
These

resources

provide in-depth project co-ordination templates, communication templates, and "before you begin" planning advice (including thoughts on priorities to consider and how to design and implement your education technology solutions within your course). They include links to the technical guides and to downloadable templates, helping you get started on your project.