Location Info
Contact Info
ETO Team Offices: 256 McCaul St. | Rooms 204A - 207
Filming Studio: Bahen 3116
Hours of Operation: By Appointment Only
Phone: 416.978.1234
Email: fase.edtech@utoronto.ca
Book a Consultation
You can schedule a 1-1 consultation with the EdTech Team using our MS Bookings Calendar.
Sign up for the EdTech Tip Sheet
---
Meet the EdTech Office Team
Please note that the Education Technology Office Team is currently working hybrid; we are working both on campus and remotely. Please contact us to schedule a time to chat versus dropping by the offices.
Irina Belaya
Educational Technologist
irina.belaya@utoronto.ca
256 McCaul | Rm. 206
Inga Breede
Senior Educational Technologist, Content Production
inga.breede@utoronto.ca
BA 3116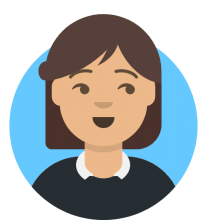 Marisa Curmi
Multi-Media Specialist
marisa.curmi@utoronto.ca
BA 3116