Submitted by
Mymy
on Mon, 07/06/2020 - 10:07
8 Comparison Tables of Available Teaching Technologies
With a variety of online teaching tools available for use, deciding which to use can be a conflicting proccess. By collaborating with professors and instructors and experience with these tools, the Education Technology Office has created an array of comparison tables ranging from a table outlining in-person assessments and their online equivalent to a table explaining video production formats and their strengths and weaknesses. These comparison tables can be found in our
technical help guides
resource page, but you can quickly navigate to them through here.
Jump to a table to review which tool works for your course:
Subjects: PowerPoint, QuickTime Player, TechSmith Snagit, TechSmith Camtasia
Attributes: Tool in Brief, Editing Capabilities, Cost, Ideal for, Not ideal for, Set-up Effort, Difficulty to Learn, Supported File Formats, Webcam Recording, Microsoft Teams Integration, Compatible Platforms.
Subjects: Lightboard, Chalkboard
Subjects: Tablet Animation, Motion Graphics with Voice Over, Document Camera, PowerPoint with Voice Over, Chalkboard (with graphics or without), etc.
Attributes: Video Length vs Production Time Ratio, Instructor vs ETO Effort Ratio, Required Technical Skill from Instructor, Lead Time Required for Post Production, Student Satisfaction
Subjects: Synchronous, Asynchronous lectures
Subjects: In-Person Assessments, Online Assessments
Attributes: Participation in Seminars, Discussions, Class, Student Presentations, Logbook, Traditional Final Exam, Lab Work, Poster Presentations,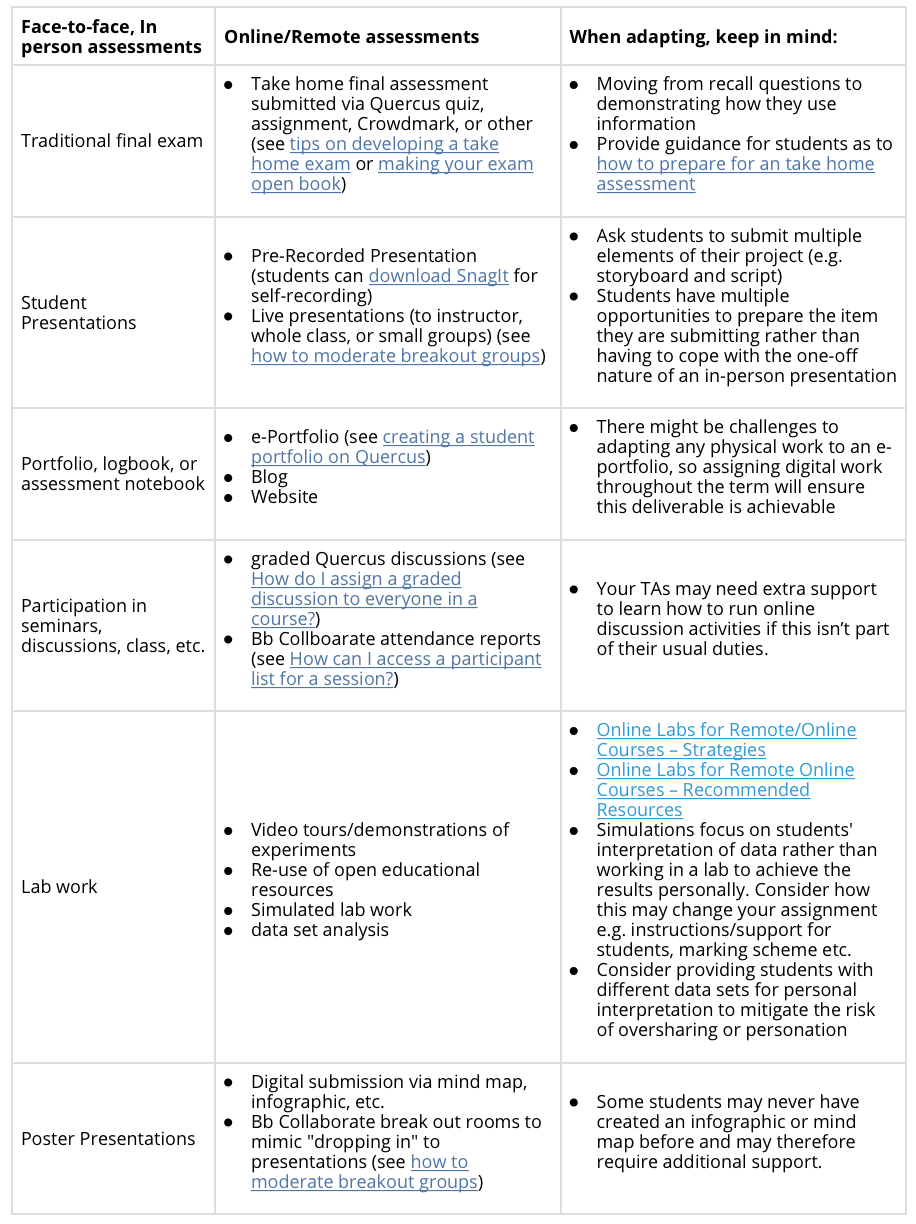 Subjects: Quercus Quizzes, Quercus Assignments, Crowdmark Assessments
Attributes: Ideal for, Not Ideal for, Student View of Interface, Means for Student Access, Measures for academic integrity, Live Assessment Moderation, SpeedGrader Integration, Randomize Questions, Pricing, etc.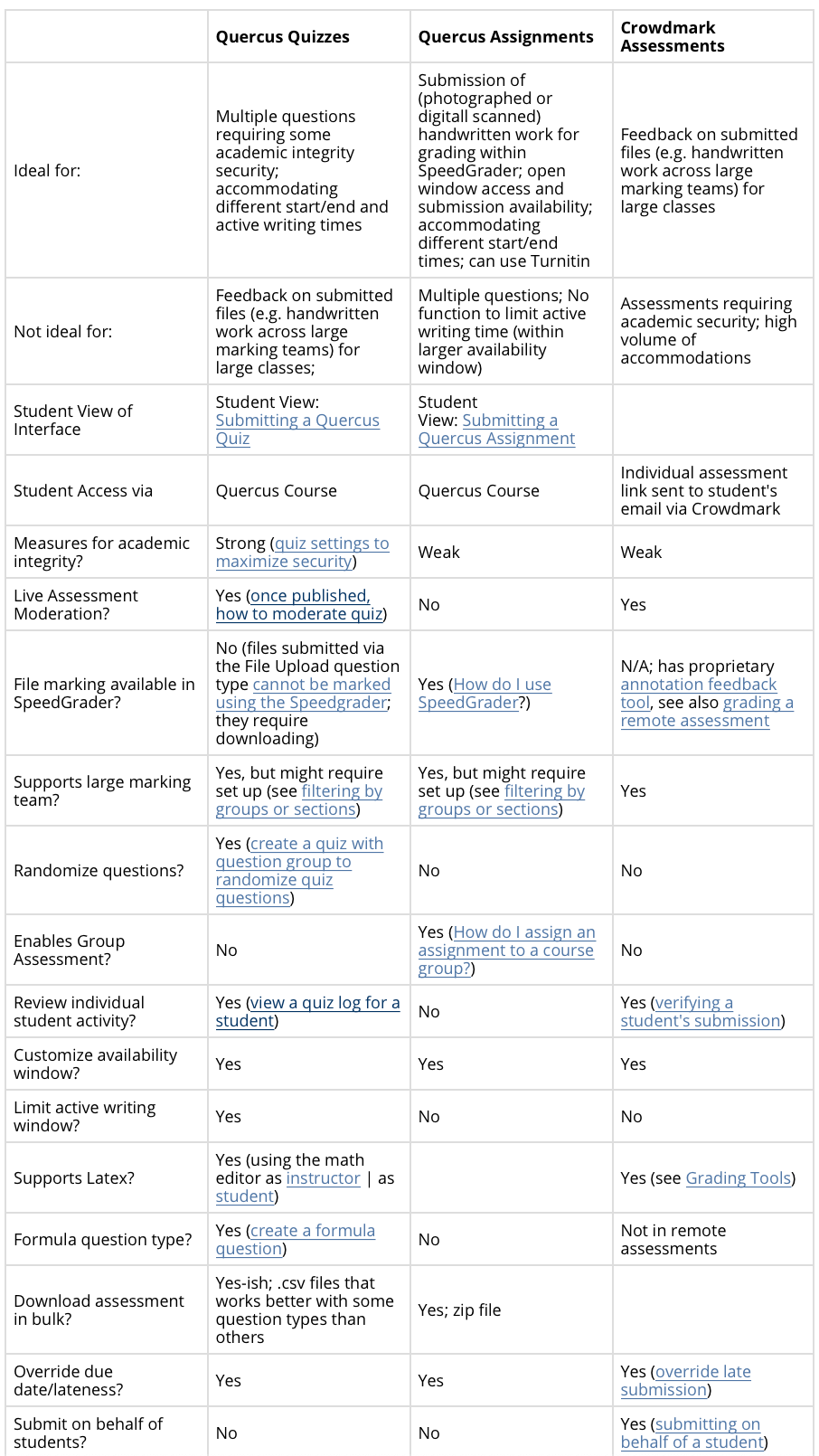 Subjects: BB Collaborate, Teams Meetings, Zoom, MS Live, etc.
Subjects: Discourse, Microsoft Form, iClicker, Kahoot!, Mentimeter, Piazza, Slack, etc.