Submitted by
Alli
on Thu, 07/28/2022 - 14:16
Start Strong: The Sophomore Edition
We're launching the Start Strong Program in August! This program consists of both asynchronous online modules and synchronous (virtual) sessions (throughout August 2022).
This initiative (led by Anna) combines asynchronous, self-directed online modules (learn more about the Start Strong modules) with synchronous, virtual collaboration, and brainstorming sessions (register for the session below). Fun fact: we developed these modules based on your feedback; there was a desire for support materials that would help instructors get up and running as efficiently as possible.
What will I do in this program?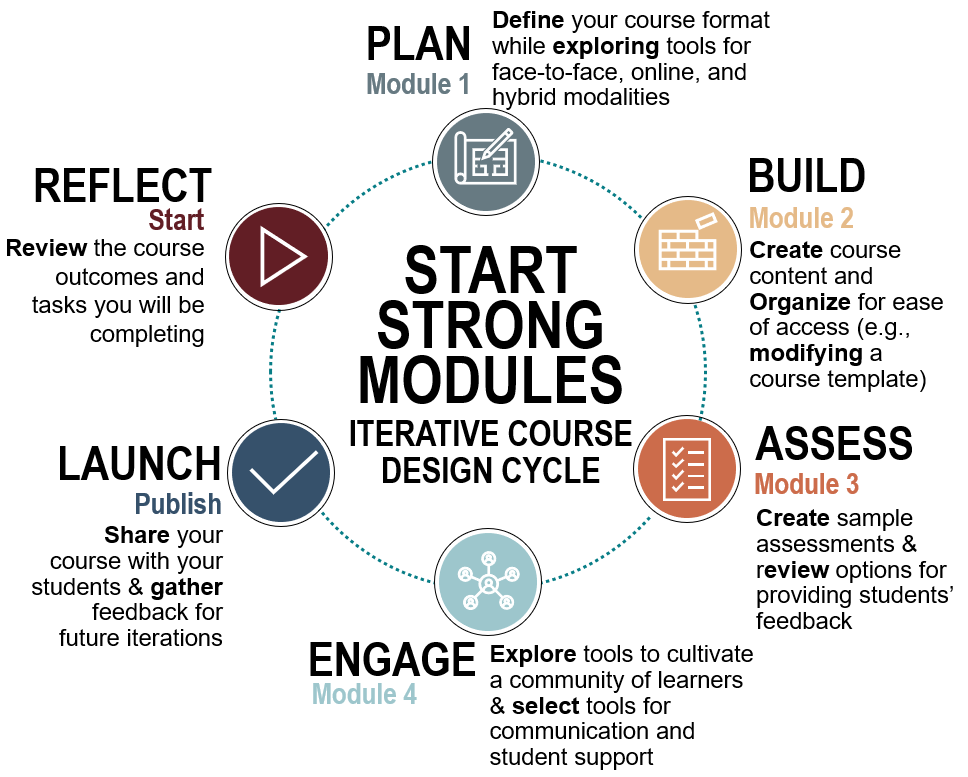 While this program is heavy on practical application (using academic toolbox tools), it also strategically sprinkles in instructional design tips and tricks that apply to all course modalities (online, in-person, hybrid, etc.). Perhaps the best part? You choose how you participate by deciding what participation level works for you.
How can I participate?
a) Sign up for the Start Strong Modules
Use the self-paced, self-directed modules (you can start right now), enroll in the Start Strong Quercus course.
b) Register for the Start Strong Learning Together Sessions
Register for the Start Strong - Learning Together Sessions (you can sign up for one, all, whatever works for you), use the registration links below: