Submitted by
Anna
on Thu, 06/23/2022 - 11:13
ETO Summer School
Summer is a time for reflection and learning at the ETO. Here is what our team is reading, taking on, and learning as we get ready to support you with your courses and projects in Fall 2022.
What is the ETO learning this summer?
Check out what:
---
Allison is reading...
Space and Place: The Perspective of Experience by Yi-Fu Tuan (1977).
My reading goal for the summer is to read things that re-ignite my interest in the active learning eco-system (the intersection of space, pedagogy, and technology), as I prepare to resume my studies in September (after a year off; it was needed!). This seminal book popped up in an article, The Peculiar Case of Space and its Relationship with Equity in Asynchronous Online Learning, in Faculty Focus. The more philosophical tone of this book feels right to me, in this moment, and I'm curious about how the author connects how individuals think and feel differently about space (mental and physical), bringing with us our own histories and experiences, as well as how we engage with, and form attachments to, specific places. I'm hoping this contributes to a holistic understanding of how to design and build active learning classrooms.
---
Anna is reading...
Designing Accessible Learning Content: A practical guide to applying best-practice accessibility standards to L&D resources by Susi Miller (2021, Kogan Page).
Inspired by a Coursera for University of Toronto course I recently completed, my goal this summer is to get better at designing accessible content. Although focused on the Learning & Development sector, this book is important for anyone designing and developing instructional materials, including text-based content, audio and video content, assessments, and courses on a Learning Management System (i.e., Canvas/Quercus). The book begins with a discussion of accessibility fundamentals and the importance of designing with accessibility in mind. It then provides how-to instructions for specific accessibility concerns, including text and colour contrast, alt-text on images, captioning and transcription, sequencing of content, and inclusive language in instructions. I look forward to applying what I learn in this book to the content I help design and to sharing the information with the FASE community.
---
Inga is learning about...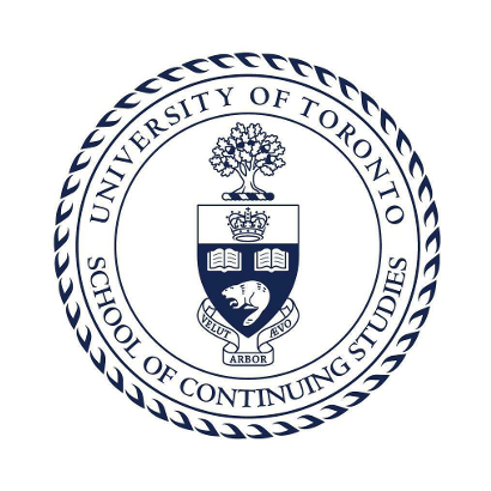 Developing and Delivering Learning Programs
This summer I am taking a continuing education course at U of T as part of the Learning Design certificate. In this course, I am learning about how to help instructional teams to develop a strategic plan that defines the scope of the project and determines the resources necessary to build it. I am particularly interested in building on my knowledge of project planning using agile methods, mitigating risk factors, and adult learning theories.
---
Cheryl is taking on...
Adobe Creative Challenge - Illustration, Video & Motion
Our tools are constantly being updated every day, and it can easily feel overwhelming to keep up with all the latest features and techniques. Joining a Daily Creative Challenges is a good way to keep up with the new features - it's usually about a 20 minute video to cover a feature/technique, and they provide a starter file to work with so that you can follow along. The challenges are different everyday, so if the particular challenge of the day doesn't inspire you, you can opt out and come back the next day. Although the challenges are usually set to a timeframe, you can still access previous challenges and learn from the attached videos. There is also a whole community on Discord to give and provide feedback, so you can learn together with other creatives over the world!
---
Marisa is learning about...
Filming instructional content with a lightboard
This summer I am planning to learn about the best methods for filming instructional videos with the use of a lightboard. A lightboard is a glass chalkboard that is lit a specific way so that the instructor's writing glows on the glass. It's a very effective way of highlighting drawings and equations while an instructor is lecturing, and it makes for a really cool looking video! There are a few online resources that I am drawing helpful information from and I plan to take that information into the ETO's studio for some lightboard fun!
---
Irina is learning about...
Statistics for Data Science
This summer I'm taking a Statistics for Data Science course which is my 3rd out of 5 courses for the Data Science certificate offered by the School of Continuing Studies at UofT. This course covers data analysis from both a classical and contemporary viewpoint, as well as building hypotheses, designing experiments that collect valid data, and . The course will help me extract insights from datasets, build and share meaningful reports, and build predictive models.
Technical Writing: Quick Start Guides
This is a LinkedIn course I recently started (thanks to Allison for the recommendation!). The course explains the components, best writing practices, and overall strategy for creating a quickstart guide that helps readers easily find answers to their questions.
---
Karththigan is learning about...
Articulate Storyline 360
As part of my goal to develop domain-specific skills during my time here at the ETO, I have been working through a LinkedIn Learning course on Articulate Storyline 360, a software used to create interactive eLearning modules. As a student, I have always relied on online resources that present content in a different way than the how it was first delivered to me in lecture to further improve and consolidate my understanding. For this reason, practicing how to create interactive and engaging content with Storyline has been an interesting learning experience that has given me a new perspective on the challenges of online learning.
---
Prianka is learning about...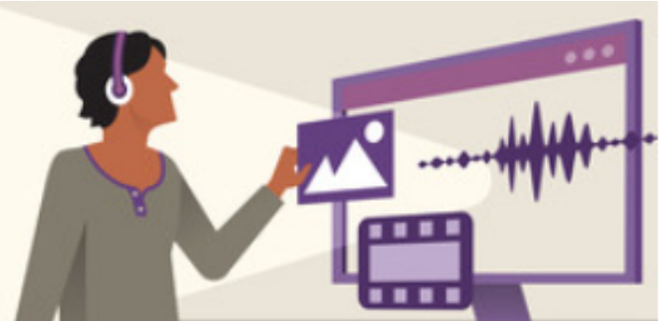 Elearning Essentials: Instructional Design
During the summer, I would like to complete this Linkedin Learning course which dives into a range of aspects of instructional design, within an eLearning context. I am interested in this opportunity because I feel like it will provide me with a big picture view of the field in a way that will give me more clarity in the work I am exposed to at the ETO. Additionally, as an Industrial Engineering student, I am interested in seeing how models are developed and chosen to optimize particular processes, and I feel this course provides a nice bridge between what I learn in school and what I see done at the ETO.
---