Submitted by
Anna
on Thu, 11/24/2022 - 10:51
Question of the Week
Each week we'll use this space to share a question (or more!) that we've received about Quercus and other Academic Toolbox tools.
This week's question is: "Why can't I see all my students in SpeedGrader?"
This Week's Faculty Question
Q: I have recently encountered a problem with 2 quizzes that I need to mark. The Quiz Analysis shows the distribution of the student responses but the Speedgrader only gives me access to 3 student responses. What could be the reason I can't see all my students in SpeedGrader? How do I fix this?
A: This situation commonly occurs when the SpeedGrader is filtering the assignments by student groups in a course. This filtering happens if you have checked the option for Launch SpeedGrader Filtered by Student Group in your course settings (see How do I enable SpeedGrader to launch filtered by student group?). This option is unchecked by default and you can quickly change this setting back to its default state so that the SpeedGrader shows all your students: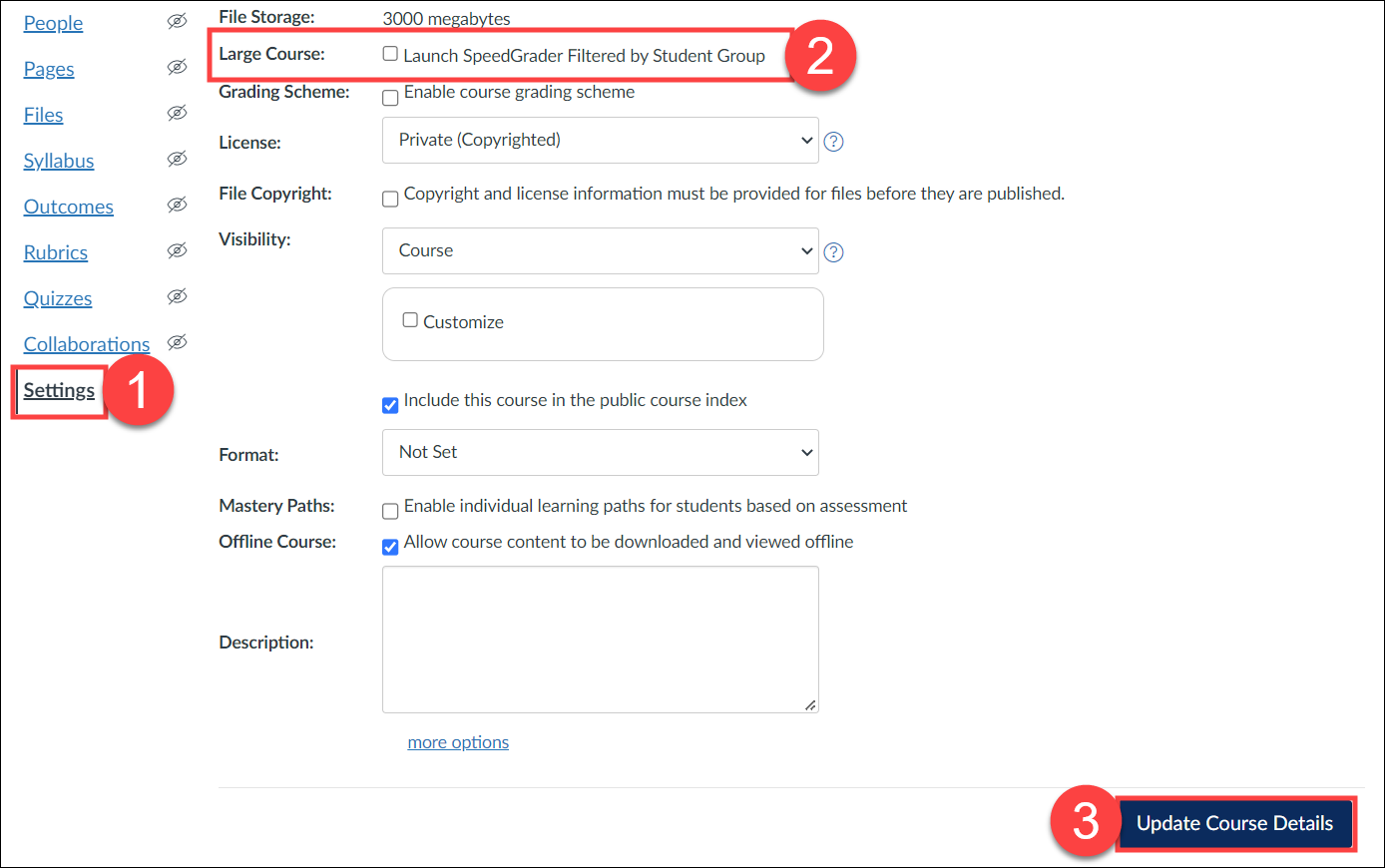 From your course navigation menu, select Settings.
Scroll down to the Large Course: Launch SpeedGrader Filtered by Student Group option uncheck this option,
Select Update course details to save your changes.
NOTE: After you've completed the steps above, check the SpeedGrader to make sure you can see all your students.
---
Have a Quercus (or EdTech) question? Please contact FASE's EdTech Office.