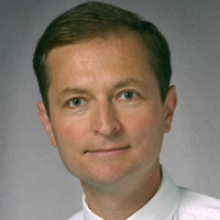 Position Title: Associate Professor
Department
:
The Edward S. Rogers Sr. Department of Electrical & Computer Engineering (ECE)
Institution
:
University of Waterloo
David G. Nairn received the B.A.Sc., M.A.Sc. and Ph.D. degrees, all in electrical engineering from the University of Toronto in 1983, 1985 and 1989 respectively. He joined the Electrical and Computer Engineering Department of Queen's University, Kingston, Canada as an Assistant Professor in 1990. In 1998 he joined Analog Devices' High-Speed Converter Group, in Greensboro North Carolina, where he worked on the design of high-speed analog-to-digital converters and other circuits for instrumentation and communications applications. In 2006, he joined the Department of Electrical and Computer Engineering at the University of Waterloo, Waterloo, Ontario Canada. His current research interests are in the fields of high-speed and low-power data converters for embedded applications.