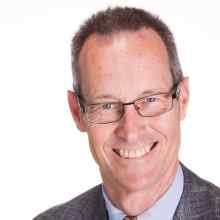 Preferred Pronouns: He/his
Role on Project
:
Instructor, Subject Matter Expert
Position Title: Emeritus Professor, Teaching Stream
Department
:
Department of Physical & Environmental Sciences
Institution
:
University of Toronto
Graeme Norval is an Emeritus Professor, Teaching Stream, at the Department of Chemical Engineering and Applied Chemistry, University of Toronto., where he taught the fundamentals of chemical engineering as well as process design in the undergraduate program. His areas of expertise are inorganic process chemistry of chlorine, caustic soda, hypochlorites and sulphuric acid, as well as process safety management. Dr. Norval served on the Prevention Council, Ontario's advisory council to the Minister of Labour, between 2012 and 2020. The Prevention Council works with the Ministry of Labour to shift the approach from one of enforcement, to one in which Prevention. This has brought the principles of Prevention through Design to the centre of the safety discussion. Dr. Norval was the Chair of the CSA Process Safety Management Technical Committee; the committee prepared and issued the national standard CAN/CSA Z-767-17, Process Safety Management. This standard was designed to be broadly applicable across industries, as well as to be scalable to small businesses. The module was developed with Prevention in mind. Discussions about changes to the energy future are often misguided. They neglect the understanding that much of the enthalpy released through fossil fuel combustion is released as waste heat. Further, we have forgotten that automobile fuel efficiency has greatly increased over the past 4 decades; we gave up much of those savings through decisions to have larger vehicles and longer commutes. The module hopes to remind people of the thermodynamics in place and the history as a means to help arrive at better decisions in the future.