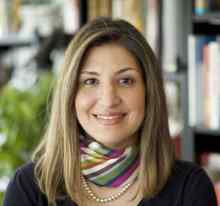 Role on Project
:
Content Developer, Instructor, Module Builder, Module Designer, Subject Matter Expert
Position Title: Instructor
Department
:
Department of Civil & Mineral Engineering (CivMin)
Institution
:
University of Toronto
Nadine is a Post-Doctoral Fellow on Engineering Education for Sustainable Cities in Africa (EESC-A) at the University of Toronto, where she has travelled for her research to a number of countries in Africa including Kenya, Uganda, Rwanda, Nigeria, Tanzania, Zambia, and Egypt. She is also a Sessional Instructor at the University of Toronto, teaching courses in Civil Engineering on Infrastructure for Sustainable Cities at the undergraduate level, and Infrastructure for Urban Prosperity for the Master's Program in Cities Engineering and Management at the graduate level. Her research connects sustainable urbanization with climate mitigation economics to address climate change in cities, and has applied her research to global cities. She strives to find ways to redefine sustainable cities of the future, and re-imagine the engineers of 2050 and beyond. She is the departmental mentor for Civil Engineering to the MasterCard Foundation Scholars program, which brings African students to the University of Toronto and other Canadian institutions. She holds a certificate of preventive engineering and social development, and has worked previously in international development and environmental consulting in the Middle East and North Africa region for six years.