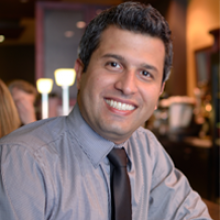 Position Title: Postdoctoral Fellow and Research Project Manager
Department
:
Department of Civil & Mineral Engineering (CivMin)
Institution
:
University of Toronto
Dr. Arash Shahi is a post-doctoral fellow and a research project manager in Civil Engineering Department at University of Toronto. Arash is a registered professional civil engineer (P.Eng.), and a registered Project Manager Professional (PMP), with years of experience in managing research and construction projects in Canada. He has over 20 articles in various engineering and management publications and has presented his work in the field of project management in various national and international conferences. Arash has completed the Certificate in University Teaching, instructed a number of courses, and worked at Center for Teaching Excellence (CTE) at University of Waterloo for two years. At his position at CTE, Arash was responsible for developing and conducting workshops on teaching, learning, and delivery techniques in addition to performing teaching evaluations.